Trusted by Top Brands, Sellers, and Agencies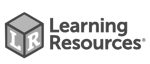 Achieve stellar results with algorithmic bid management, in-depth recommendations.
Algorithmic recommendations help you exploit every available opportunity. Recommendations span bid optimization, keyword optimization, product targeting, account structure design, and more.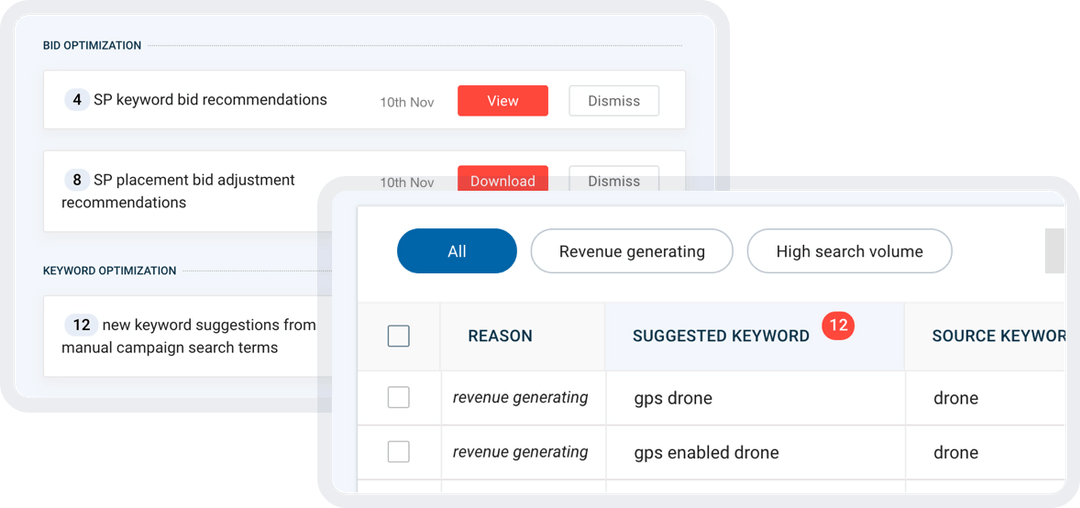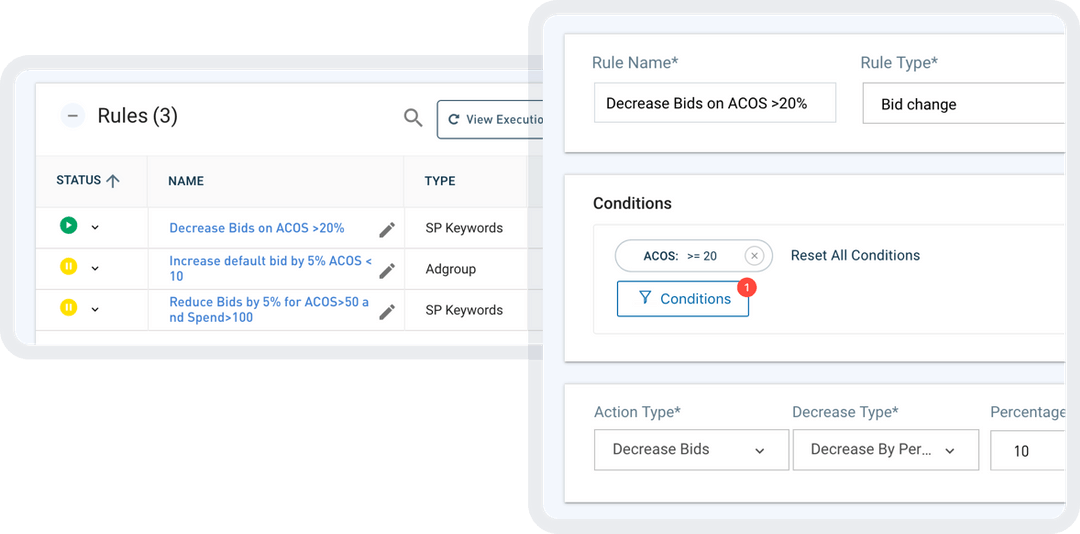 Save valuable time with automation.
Automation enables the rapid execution of time-consuming tasks such as bulk bid updates, day-parting, and addition of keywords from search terms.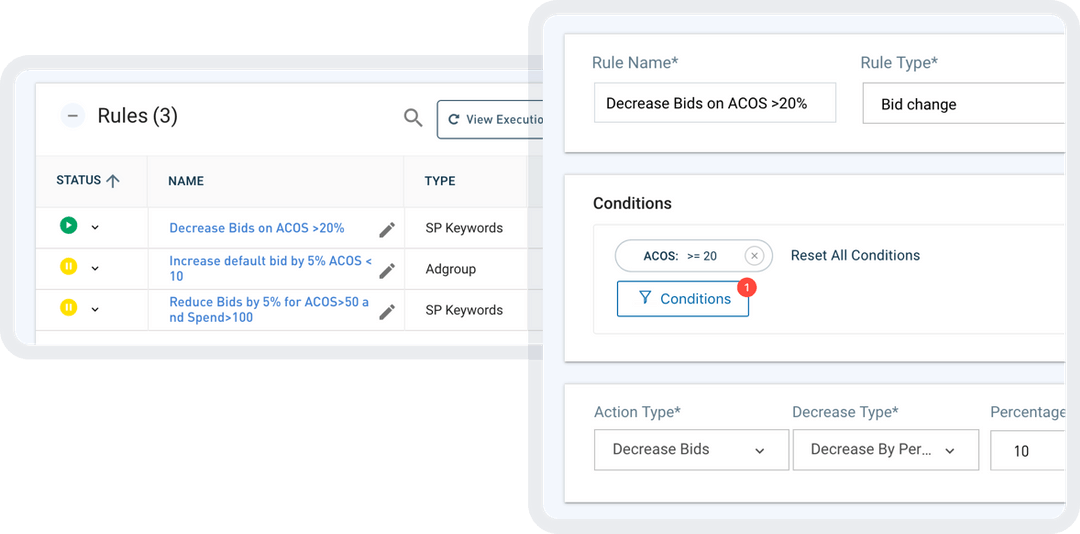 Effortlessly monitor and analyze performance.
Finding opportunities and detecting anomalies has never been simpler. Understand what changed by comparing performance between time periods. Always be in the know with automated alerts. Deep-dive with ease into a specific campaign, product, or keyword level performance.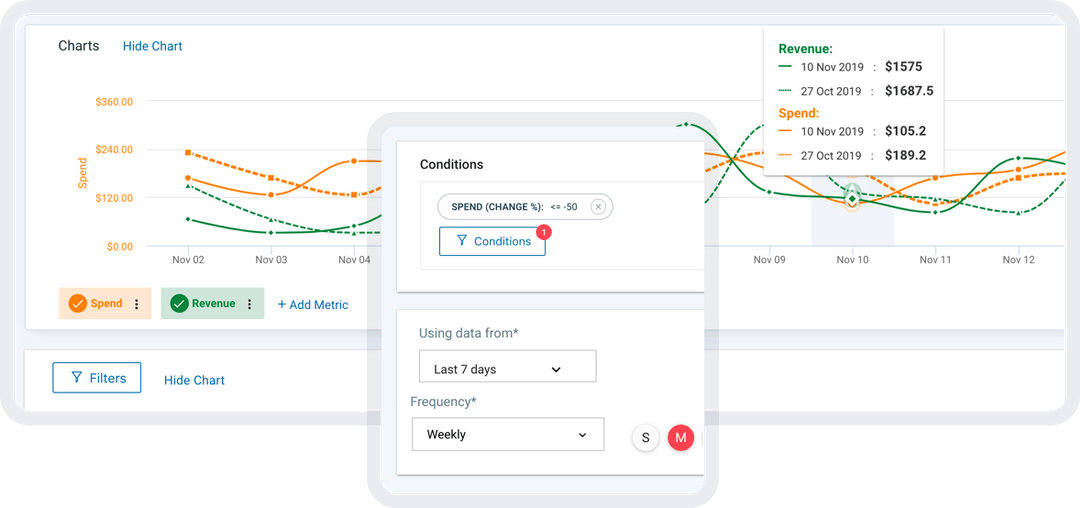 Discover growth opportunities and adopt best practices with our audits.
Amazon pay per click experts from Intentwise will analyze your account and provide a detailed roadmap of growth opportunities and best practices.
Maximize usage, get resolutions rapidly with our high-touch support.
Intentwise provides state-of-the-art customer support that includes personalized onboarding, live chat, email support, a comprehensive knowledge base, webinars and monthly office hours.

48% revenue increase
22% reduction in ACOS
"Intentwise customer service is phenomenal & they always go the extra mile"

50% revenue increase
22% reduction in ACOS
"We were incredibly impressed by the level of knowledge and organization that Intentwise brings to the table"

50% saved time
15% reduction in ACOS
"Intentwise is a great Amazon PPC platform with a great support team behind it"